About Sunshine IV Clinic
IV Therapy can help to boost your energy, cleanse your body of toxins, provide anti-aging benefits, heal faster from injuries and more.
Sunshine Health Care Center's IV Clinic offers a variety of options in Chelation and IV (intravenous) Therapies and Treatments.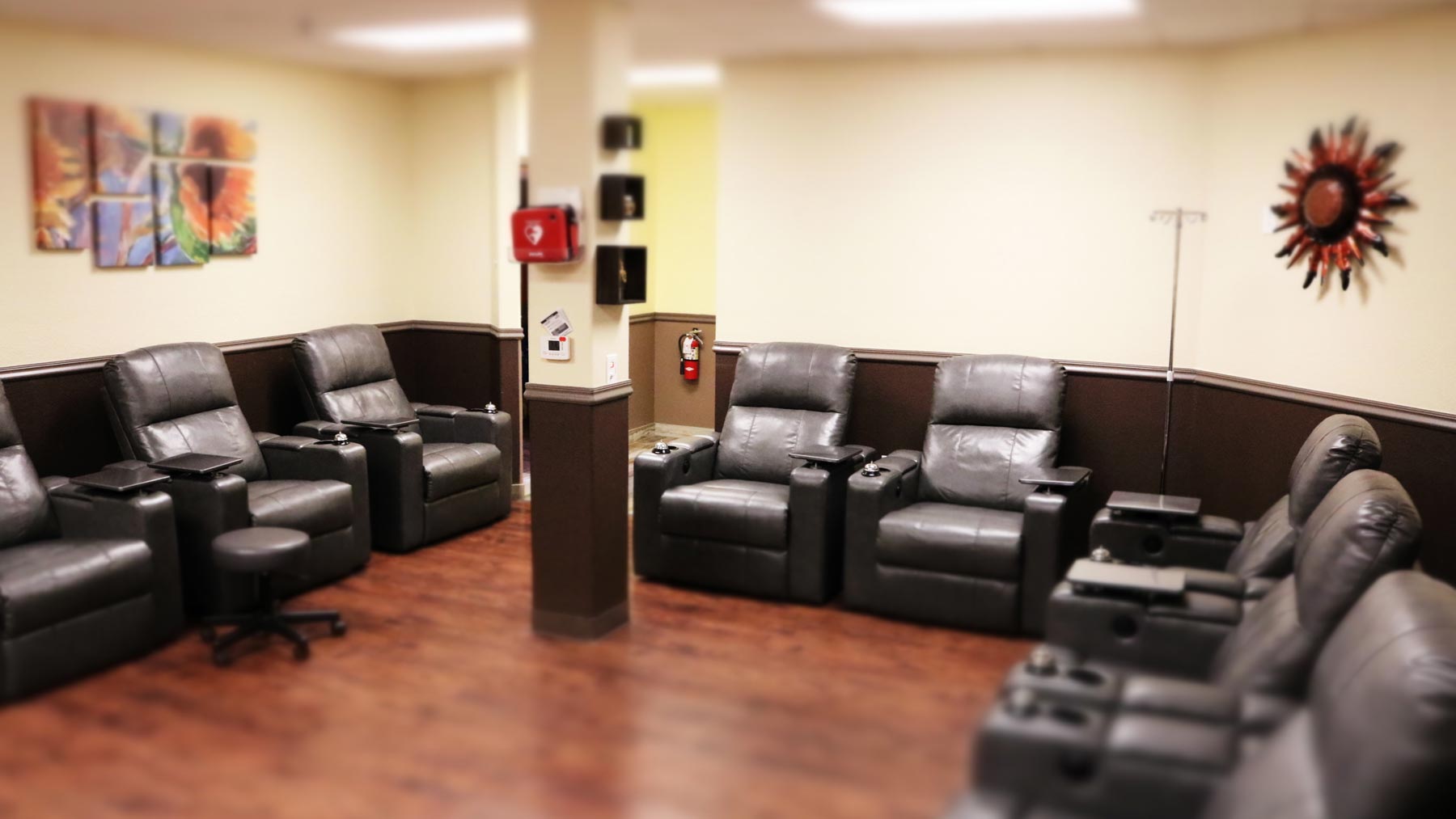 From treatment of acute chronic conditions and heavy metal detoxification to re-hydration and nutrient/vitamin replenishment, we have an IV Package that is right for you. Our Physicians are certified experts and highly trained in the science of Intravenous Therapy. We welcome patients from around the West Valley in Arizona (Peoria, Glendale, Sun City, Phoenix, Goodyear, Surprise, Avondale and more).
Our IV Treatment Center offers a spacious, open atmosphere. In addition, our sterile, OSHA-approved compounding lab immediately adjacent allows us to combine your IV fluids right at the facilities, saving you time and money as well as allowing for the best possible combination of safety and efficacy.
---
Maximum Safety, Maximum Effectiveness Inhouse
Compounding
Each and every IV we administer is meticulously compounded inhouse by our expert physicians using the best possible ingredients. Each formula has been time tested to provide maximum effectiveness. Our IV Compounding Room is sterile, ventilated and complies with all regulations regarding preparing and administering IV's including a laminar flow hood. All IV bags are administered within one hour of preparation. Biochemically
Individualized
Every person and every case is different, and our IV preparations reflect this simple fact. We review labs and vitals, but most importantly, we talk to you to make sure each administration is formulated to suit your individual needs.
Sunshine Health Care Center
The Sunshine Health Care Center family is a valuable resource and trusted member of the Glendale, Peoria, Surprise and West Valley community. We consider it a privilege and a blessing to be an integral part of our patients' wellness goals. We invite you to see for yourself what a difference Naturally Inspired Medicine can make in your life.
Sunshine Health Care Center provides more options to treat the whole you. We offer an array of effective Naturopathic Health Care Services that are designed with an eye toward your long-term health.